Frequently Asked Questions
How will I be matched with the Makeup & Hair Artist?
We recommend sending us a photo or pinterest link of the desired look and we will set you up with the artist who best matches your esthetic. Each of the Artists are hand selected based on their natural talent and extensive industry experience.
Your work is AMAZING. When should I book my wedding day?
After you set your wedding date, we suggest that you book your makeup and hair artist immediately. Our clients usually book us 6 to 9 months in advance after they confirm the wedding date. A deposit is required to secure our service(s) for your wedding date. Popular wedding dates in May, June, Sept and October book up the quickest. If you have a large party, we recommend to book as early as possible.
What is the trial/ preview session?
A trial/ preview session is recommended to ensure that we achieve the perfect look for your wedding day! Our artist will spend 2 hours with you to design the look that is suitable to your personality and will best match the style of your wedding.
For your trial run session, there will be a full makeup application and hairstyle.
What do I need to prepare for the trial/ preview session?
You may bring images of inspired makeup and hair looks, wedding dress, wedding accessories, and/or your wedding theme, color, and style. Anything you share with us will help us find the perfect look for you!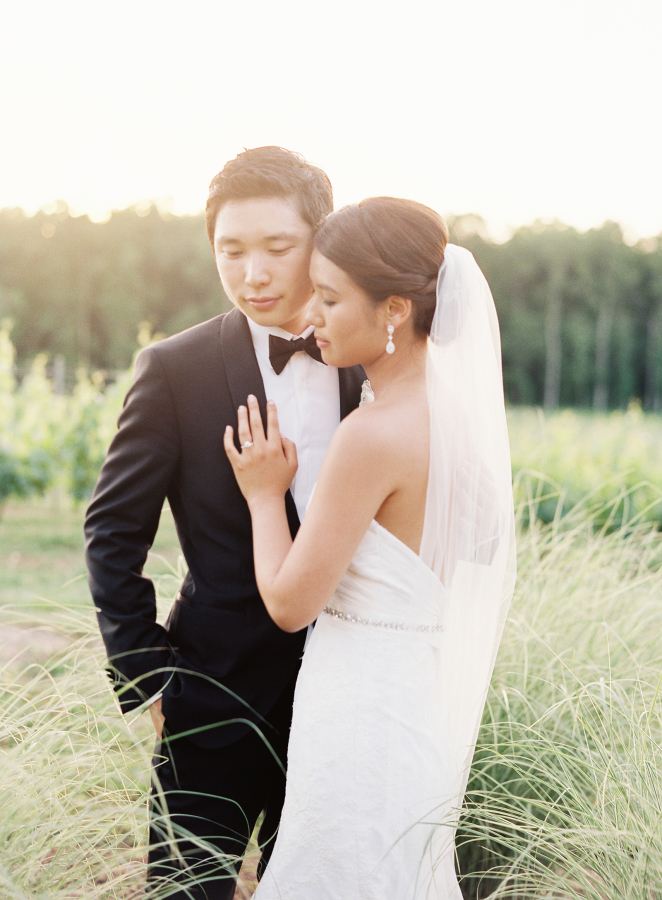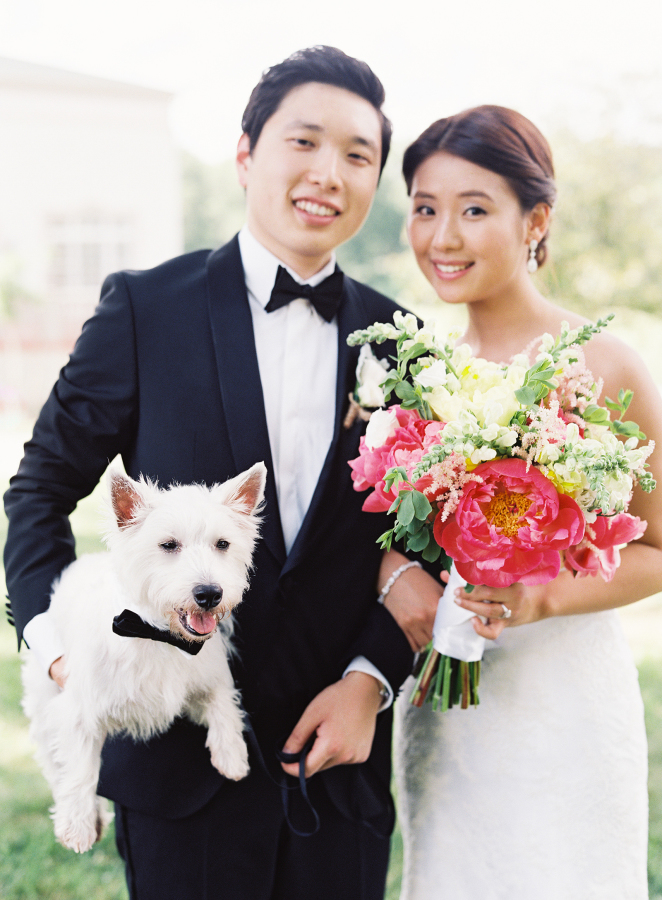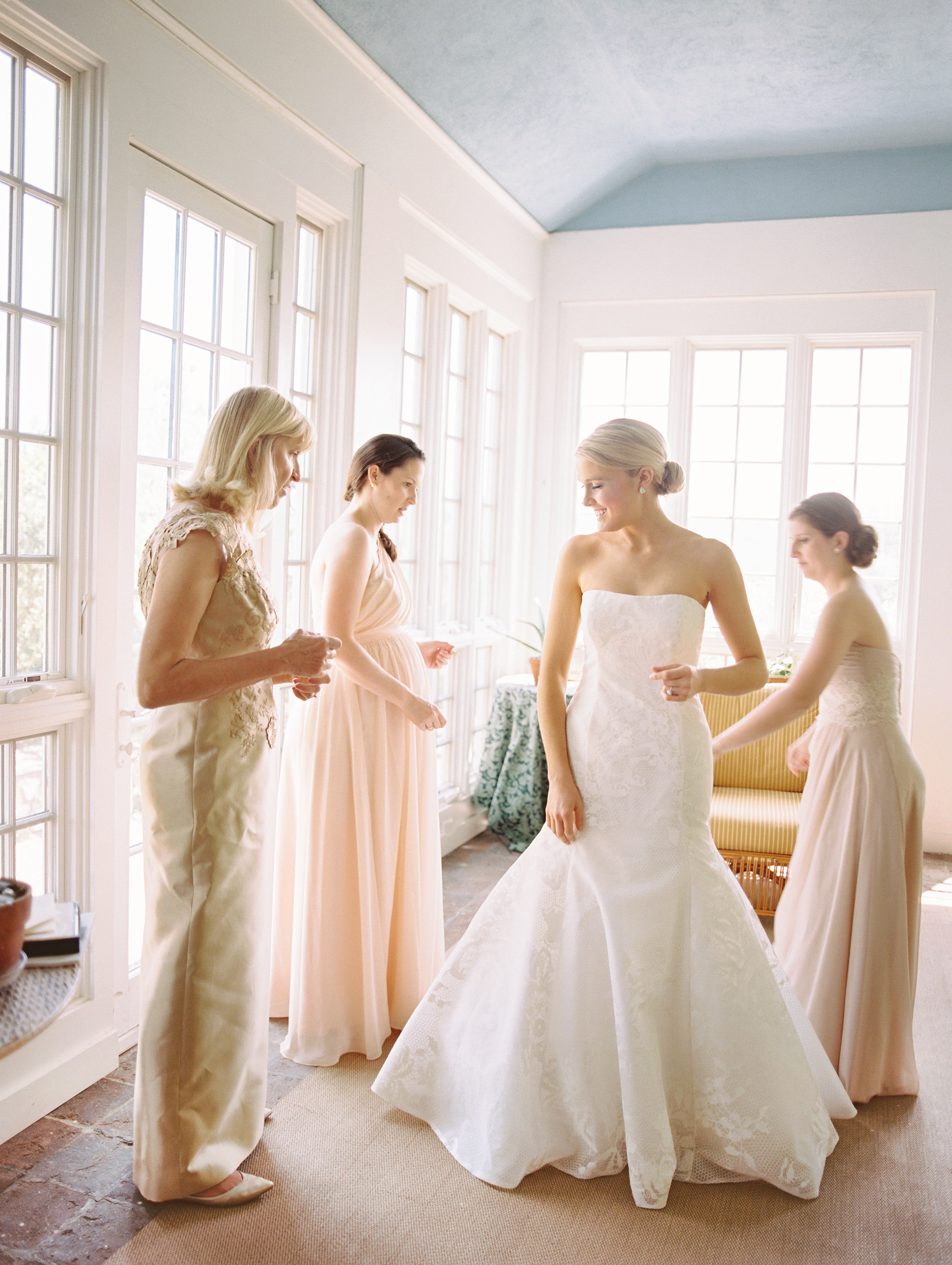 What can I expect from the trial/ preview session if I rarely wear makeup?
Our artists want to enhance our bride's natural beauty during the trial session. Please let the artist know your beauty preferences. If a normal every day look is a BB cream and chap stick the wedding day makeup will be a little different for you. We would first start off with a natural makeup look and build from there. We will also take pictures of you at the studio to show how you will look in pictures. Often if you do not wear any makeup you may feel a bit overwhelmed when you see your makeup professionally done for the first time. The initial trial may be an experimental session and a second second may be needed to finalize the desired look.
Do you provide airbrush makeup?
We do offer airbrush application. Airbrush is included in the bridal wedding package and preview session upon request. You can also add airbrush application for an additional $35 to any of our other services.
What brand of makeup products do you use?
All of the products we use are of the best quality! We mix and match the most suitable products from various brands, such as Makeup Forever, NARS, Smashbox, Benefit, MAC, and Limelight by Alcone.
Please inform our artists of any skin/ allergy condition(s) prior to application.
Do I need to wear heavy makeup for photos?
There seems to be a misunderstanding of wearing "heavy" makeup for photos. The Artist will work with you based on your preferences to customize a look that makes you feel your best and looks flawless in photos.
We will first start off with natural makeup. You may request for your artist to make any adjustments on the makeup during application.
We will also take pictures of you at the studio to show how you will look in pictures.
What is the wedding day timeline?
The typical time frame will be approximately 4-5 hours. The bride will usually require two hours for makeup and hair. Each bridal party receiving hair and makeup will require one hour or longer if additional services are added.
A friendly reminded to all the brides: most delays are caused by the person not being present in the room for their scheduled time slot. To keep things running smoothly, we ask that you have everyone ready when the artist arrives.
Should I request TOUCHUP service for my wedding?
The touchup service is available upon request. The bride will usually request touchup service if they have more than one gown and want to showcase more than one look for their wedding. It is also highly suggested for large parties to make sure every one stays looking their best.
My fiancé or the groomsmen might want a face touchup. Do you offer any services for the groom?
Men's grooming is $75. We will cover the groom's blemishes, dark circles, etc. The makeup will be nearly invisible to the eye. Hair styling for the men is an option as well.
Do you offer any other services besides weddings?
Yes, we do! Having a birthday celebration, engagement session, party, or photoshoot coming up? We have artists available for any type of event! The artist can also travel to your location if you cannot come to our studio. Custom hair extensions are also available upon your request.
What form of payments do you accept?
Credit Card, Check or Cash
What is the cancelation policy for trial, special occasion, engagement session, or makeup and hair workshops?
All of our stylists are only in the studio when you book an appointment. We greatly appreciate that you let us know in advance if you would like to reschedule your appointment. You will be charged the full service rate if you cancel your appointment within 24 hours of the appointment time or if you are a "no show."